WordPress update service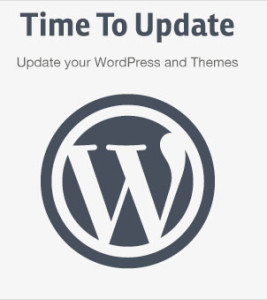 If you need to have your WordPress website updated or if you need WordPress plugins updated please use the contact form to the right to let me know and we can email you or call you and help you with your WordPress updates.
One of the questions I am asked the most often is if I can help both regular and new clients update their WordPress version and plugins for their WordPress website.
YES! Absolutely.  We are WordPress experts.  WordPress is ALL we do. We can help you with your WordPress update needs. While we offer website design, SEO, website video commercials and more, it is all using the WordPress framework.
We can update all of your WordPress plugins and update you to the most current version of WordPress usually all within 24 hours.  
Our first step is to create a backup of your WordPress website and the WordPress database.
Then we can update each of your plugins and update your version of WordPress to the most recent update.
99% of the time you are done at this point.  Our fee for this service is $179.00
Occasionally, plugins will have conflicts with the current version of WordPress or current versions of other plugins.  We can fix this too when it happens.  We will trouble shoot and see what it would take to get everything to play nicely together again.  Sometimes the plugin developer has a patch kit available.  Other times it takes finding a different plugin or a different way to accomplish the goals.  The ket is that we have wordpress developers who can identify and fix any problems that arise.
If you are having a problem with a WordPress website or with WordPress plugins, please let us know and we can identify the problem(s) and give you an estimate of what it would cost to fix your WordPress problems.