Page Speed Load Time is a Critical Element of SEO
Your Website Page Load Time is a critical factor in your overall SEO score and there is something that you can do about it.
Google's SEO algorithm factors your websites load time because Google know that is a factor that is important to people.  If your website loads slowly you are losing traffic and business.  First because Google is ranking your site lower than your faster loading competitors.  Also, if you look at your Google Analytics you will have a high bounce rate as people get bored waiting for your site to load and leave.
There are plenty of  "SEO consultants" who will tweak a few alt tags here and some meta tags there and claim that they have delivered you some valuable service.  I do not deny that those things must be done, but really good SEO is not a few tweaks to a few tags or every site would be ranked #1.
Page Speed Load Time –
If you want to compete for Google, Yahoo, YouTube, and Bing search traffic you will need more than a few tweaks.  You will need a real SEO strategy.
But make no mistake, Page Speed Load Time is a critical element in your website SEO.  The search engines demand what searchers normally demand – that the website loads fast enough to not be annoying.  I am not really patient.  If a website fails to load quickly I go back to Google and try again.  If your website loads slowly then you will lose valuable traffic.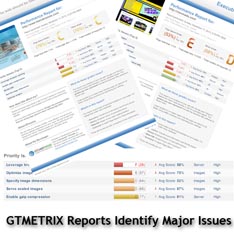 To decrease the time it takes for your website pages to load there are many things you can do, but not every website has the same needs. When we work with clients to boost their page speed load time we start by gathering data.  We have a variety of tools that we use to run diagnostics on the client website.  It is like being able to hook a modern car up to a computer and have a diagnostic computer tell me exactly what the car needs.  We use third party evaluations from GT Metrix and Google so we can see exactly what is working well and what needs to be addressed.
Most companies need help to address image issues.  If your images are loaded as large images and then scaled down within the code of the site all the data for the large image needs to be transferred from your server to the visitor and that takes a lot of bandwidth and time.
Most modern websites run on a Content Management System like WordPress, Drupal, or Joomla which rely of complicated databases.  These databases need to be optimized, and cleaned every once in a while. If they accumulate "erroneous and extra fields" and remained uncleaned they will be come slow and then unreliable.
Images are often loaded much larger than they need to be and load lots of extra data, modern compression formulas are often unused slowing down and complicating page load times.
In order to boost page load time which really means decreasing the amount of time it takes to load your websites pages, simply send us your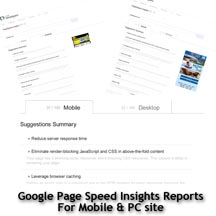 domain name and we will run our diagnostics and let you know both the scope of what needs to be done to boost your page speed load time and what is slowing the page load time down.  We can offer you a quote to do the work or we can give you the diagnostics and you can take care of the work yourself.
Our normal diagnostic fee is $249.99 but if you contact us today we will perform all the diagnostics absolutely free and give you your page speed load time reports! For immediate service, please call Chad at 518-542-7959