Banner Ad Rotator
BANNER AD ROTATOR APP
Easily place your banners in any position you want to on your blog. You can also track your banners and find out how they really are doing. Adding, controlling, and tracking the banners on your blog has never been more easier or more powerful with the Max Banner Ads plugin.
Your Banner Ad Rotator APP gives you statistics for banner ad impressions and click through rates to let you correctly track how each banner is doing.
Let me give you a demonstration…
I am going to add a banner at the top of my blog that links to http://www.WEBv5.com. And I am going to do this within 30 seconds using the Banner Ad Rotator APP.
Okay here we go.
Step 1: Choose Your Banner.
Choose where in your site you want the banner to be shown. Right now we choose it at the top.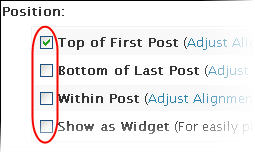 Step 2: Add.
Add your banner at the place you just chose in step 1.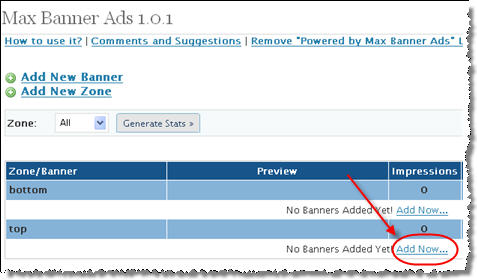 Step 3: Save.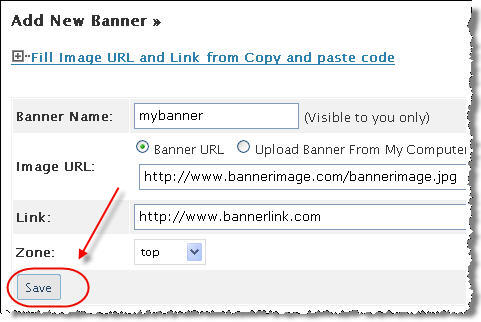 That was simple.
Add banners almost anywhere in your website.
Whether it be at the top of your site, at the bottom, within your posts, or even on the sidebar. Just think of somewhere to put your banners at and there will be an option in the APP to put it there for your with only a few clicks.
Rotate as many banners as you want
Suppose you have 10 banner ads but there is space for only 4 at a time. You can easily rotate the 10 of them in the allocated zone with this APP. Simply fill in the textbox below with the number of banners you want to be displayed in the allocated zone.

Upload banner images from your local computer, the web, or directly link it to from another site.
You can upload the banner image from your local computer. You can even directly link it from the web. Or better you can even upload it from other websites.

This APP gives you so many options that you can even copy and paste code into a designated text area and the APP will automatically fill in the boring details like banner image URL and banner link for you.
Track banner impressions and banner clicks.


BANNER AD ROTATOR
This APP not only keeps a record of the impressions and clicks of the banners for you. It keeps track of the number of banner impressions and the click through rate of the banner. So you can decide how successful your banner is in achieving its target. The click through rate is calculated by the APP itself and is displayed as a percentage value.

Insert banners into the top or bottom of your site, any way you like
Options include adjusting the alignment, randomizing, and copy paste code.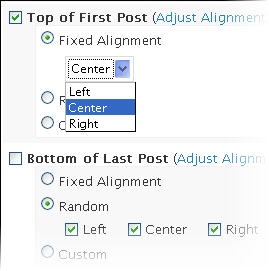 Insert banners in sidebars as widgets
This APP has a cool option that can change your banner into a widget. The widget can then be displayed as you like into your sidebar.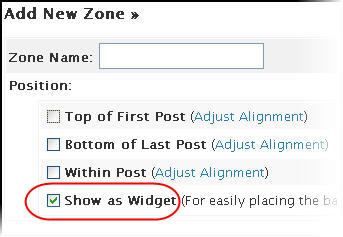 Insert banners in almost any way you like.
You want to add a banner only within the second post of your blog? This APP can do it for you.
You want to add a banner only within the second, third and fourth post of your blog? Yes, this APP can do it for you and of course the text will wrap accordingly.
You want to control its alignment? NO PROBLEM!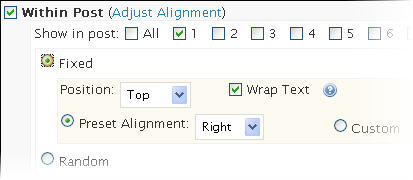 Group banners in different zones
Adding banners is simple. So is grouping a number of banners in a specific zone.

Defeat ad blindness by showing ads at different location every time a page is loaded
When the same advertisements are shown at the same positions every time, website visitors tend to filter out the ad messages. This is called advertisement blindness. This can be prevented by randomizing the ad banners on your site. Banner Ad Rotator has this option of randomizing your banners ads, and thus reducing ad blindness.