Spy on Your Competition Legally – WEBv5 Market Spy Asset Locator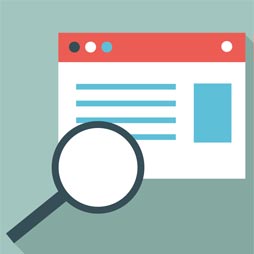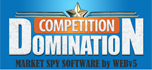 Corporate Espionage just got a whole lot more, well… legal.  Big companies have long paid people to act as corporate spies, sending them off to gather as much intel on specific competitors and competitors in general.  Some corporate espionage uses legal tactics to gather public information.  Some corporate espionage employs illegal tactics to get at very private hidden information.
Just like people carelessly post information about themselves on social media sites, businesses are often loose with valuable information that can help you.  You don't need to be a spy or do anything illeagal.  You just need to know how to find the information that they are sharing publicly. Our Market Spy Asset Locator Software tool just just that for you.
At WEBv5 we have developed a software tool that will help you perform corporate espionage LEGALLY.
Using a custom and proprietary algorithm our "search tool" can, for example, help you:
1. Find all the Business Plans for a specific industry or business type.  You can refine that search to a specific geographical area or even limit it to only .pdfs or .doc documents.
2. Uncover marketing plans for businesses in a certain industry or market
3. Find all the menus for Mexican restaurants
4. Find Vendors Lists and Client Lists
5. Find Case Studies
6. Find Corporate Phone Directories
7.  Find Inventory Reports
8. Find Lead Lists, Purchase Orders, Phone Scripts and More.
Again, this tool allows you to SEARCH PUBLIC RECORDS to uncover a wealth of information.
I developed this software to help clients find key information about their competitors.  If you are interested in purchasing WEBv5's Market Spy Asset Locator Software, please contact us using the form to the right.