Social Media – Make it Count!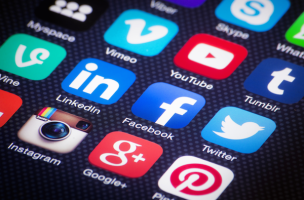 How are you using Social Media?
We talk with a lot of business owners who have invested large amounts of time and money into social media only to see little or no results for their efforts.  All social media options aren't right for all businesses, but every business can effectively use social media in their branding and marketing strategies.
No two companies or businesses are exactly the same. And each of the wide variety of social media options and platforms offers something different.  Therefore social media plans need to be tailored to meet the specific marketing goals of each, individual company.  Some businesses use social media to drive appointments. Others use it to attract new clients. Building community within a current client base is the main goal of others. Ideally, everyone would love to do all three.
But there's a right way and wrong way to go about it. One of our clients, before we started working together, would constantly post the daily weather report, along with the messages: "It's a great day for a haircut" and "Mention you saw this on Facebook and get 10% off." When we first spoke she said she had been reliably posting on Facebook and Twitter for over a year and had not seen any results except from family, friends and a few loyal clients. I asked her where she regularly went to get the latest weather information. She told me. I then asked her if she thought most people were looking to her for the local weather news.  At that moment I could see in her eyes that she got my point.
If you were your customer, what would you want your social media to be?
Are you currently providing that to your customers? If you'd like to start, get in touch with us. We're very social.